What is Travelflow Select?
For travel companies striving to innovate and grow in such a competitive industry, there comes a point when standard products aren't enough.
Designed by our in-house development team, this bespoke solution allows travel businesses to customise the features of our standard products, catering to any market of choice.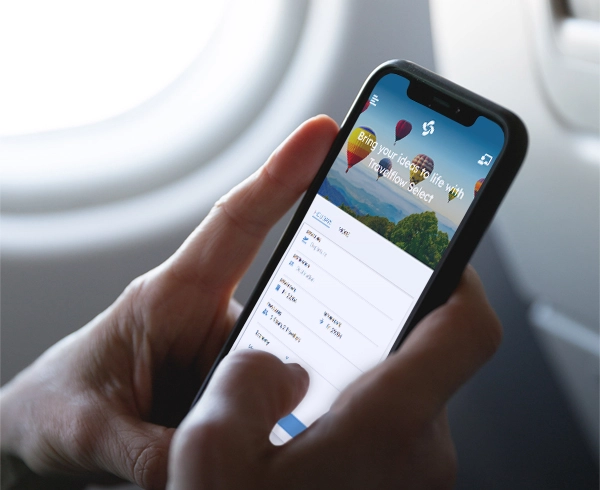 We can walk you through any of our products and answer any questions you may have, so you can see if it's right for your business.
Created by people who

travel
Travelflow was designed and developed in-house by a team with over 20 years of experience as travel technology specialists, and a lifetime of exposure to travelling ourselves. We understand the buyer and booking processes better than anyone else, and our online booking solutions are built to encompass both.